Gargamel Studio is a lab to develop all possibilities that technology offers for learning processes. We create video games, apps, digital literacy workshops and rallyes. We create games that challenge children to try again and again to solve a problem; that stimulate critical thinking and the necessary skills for tomorrow. We create context-appropriate material: often with low connectivity and old equipment; since we seek to prevent technology as reinforcement of privilege.
---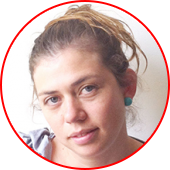 Elisa Navarro Chinchilla
Director of Gargamel Estudio and a videogame designer, with more than 20 games for companies and organizations such as United Nations, Televisa, Philharmonic Orchestra of the National University, Children Museum Papalote, amongst others. Convinced of the power of games in collaborative learning and games for unprivileged contexts, she has received several national funds in Mexico to create educational experiences with technology, including rallies with AR and technology disobedience. Her studies are MA in Media and Education at the Institute of Education at UCL, UK, with Gunther Kress as tutor. Her last game, Chuka: break the silence (chukagame.com), is a game to prevent gender violence and to reinforce socioemotional learning.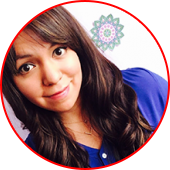 Diana Bethzabe Blanquet Trujano
Cursando la carrera de Comunicadora audiovisual por la Universidad de Sor Juana, con tesis sobre: Videojuegos educativos como herramientas de apoyo en dinámicas de aprendizaje lúdico. Actualmente labora en Gargamel Estudio en el área de producción y gestión escolar para la prueba y optimización de videojuegos y proyectos extraescolares.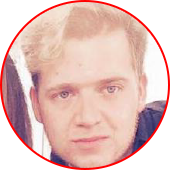 David de la Peña Frigolet
Programador
Ingeniero en Tecnología Interactiva de la Universidad del Valle de México, 10 años de experiencia en el desarrollo de software para videojuegos de entretenimiento y educación.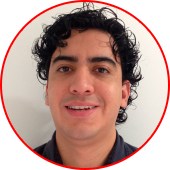 Helios Figueroa
Desarrollador full-stack
Ingeniero en sistemas con 9 años de experiencia en Desarrollo back-end, front-end, Data Mining Tools, soluciones en la nube y soluciones offline.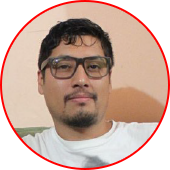 Victor José Palacios Serrano
Animador
Animador Freelance en distintos estudios de animación, post producción y videojuegos desde el 2006 a la fecha.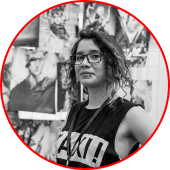 Mónica Marcela Rodríguez Nieves
Ilustradora
"Chuka La Vulgarcita"
Egresada de la Universidad de Sonora en Artes Plásticas. 12 años de experiencia en ilustración y diseño de imagen para videojuegos, cortometrajes películas animadas y cómics.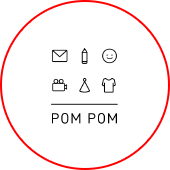 Diseño gráfico
POM POM mx
Fundada en el 2012, conformada por Liliana Zúñiga diseñadora gráfica con posgrado en diseño paramétrico y Ekaterina Maksabedian diseñadora gráfica con posgrado de Innovación tipográfica. Empresa dedicada a Ilustración | Desarrollo de marca | Diseño editorial | Diseño para aplicaciones móviles.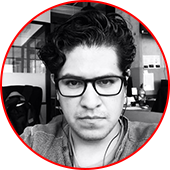 Edgar Chávez
holicstudio.com
Diseñador UX/UI – Frontend con 10 años de experiencia desarrollando y diseñando propiedades digitales.